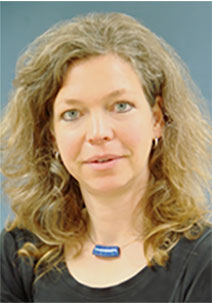 1967  born in Simmern/Hunsrück
Education
1998-2003  Studied Fine Arts at the University of Applied Sciences Hanover by Sigrun Jakubaschke and Ulrich Baehr (Degree)
2007-2008  In-service training for art teacher at the Cologne Institute for Cultural Work and Training
Seit 2004  Freelance artist and art educator
2009-2012  Art teacher in general education schools
Overview of the conceptual topics
2000/2005  COLOUR BLUE Flow processes in wood
2001-2003  FLOWING Picturesque installations
2001  Coloured rice paper flags
2002/03  Red and blue coloured fabric flags in flow
2003  Red and blue
2006-2008  DANCE combination of body, movement and painting; Process work
2006  Dance in wood
2006/07  DANCE I-XII
2007  MOVED / SHOWED / SENSUAL
2007/08  1-4 / 2008
From 2012  LIFE-WORLDS Painting
Cosmic Tent: Process Anchoring
Solo Exhibitions
2001  ART INSTALLATION – University of Applied Sciences, Hanover
2005  COLOUR BLUE – Frauentreffpunkt, Hanover
2006  DANCE – Diakoniekrankenhaus Friederikenstift, Hanover
2006-2007  DANCE – Tax Office Schindler & Marwedel, Hanover
2013  CLOSE TO LIFE – Medical Association, Hanover
Group Exhibitions
2001  CORK – City Hall, Burgwedel
2005  DRAWINGS – Art at the Train Station, e.V., Springe
Performances
2007  DANCE PERFORMANCE for the work: 2/GEZEIGT (2007)
Acrylic on canvas (250 x 130 cm) WORK OF ART – Centre for Contemporary Dance, Music and Performance, Hanover
Participation in dance theatre productions
2006  KNOTEN WORK OF ART – Centre for Contemporary Dance, Music and Performance, Hanover
2007  ART IS NOT A PRODUCT WORK OF ART – Centre for Contemporary Dance, Music and Performance, Hanover
Participation in theatre productions
2008  EVERYTHING WILL BE NEW Theatre project / stage design Bodelschwingh community, Hanover-Stöcken
Other Events
2008  OPEN STUDIO, HELMKESTRASSE, NOSTRA TERRA – Events of the Cultural Summer, Hainholz
2009-2010  ATELIERSPAZIERGANG (STUDIO STROLL) – Region Hanover Event
Seit 2010  ZINNOBER – Event the City of Hanover
The colour blue is of very special importance to me personally. It means to me: freedom, space and flowing.
The work process is of particular importance in the creation of my paintings. This consists of the flow of colour, the movement of the image as well as my movement.
The painting process begins with the mixing of the colour pigments and acrylic binders. Here I get the colour very close. The result of the mixing gives the flow. Sometimes I add filler material. Then the movement of blue changes. I intervene and help by using spatula, brushes or hands. Feel the color.
The wood is organic. It is also a connection with the colour, as it absorbs it.
The process repeats itself. Always flowing again. A flow which I set in motion. Slowly, a picture emerges. A testimony of my movement with the colour blue. A playful experimentation. A desire…
The final painting is then created. It offers the viewer space for their own discoveries, associations and feelings.
Flow means to me vibrancy, the flow of life.
As I pour the paint over the canvas and let it flow, I transport my feeling of aliveness directly into the piece. This brings my longing and very personal, painful, experience to the fore.
The result is transparent, hanging freely in space. It is lightweight, floating, dissolving and flowing into the room.
The space is filled with the contents of a group of works which are distributed in it.
The visitor may go in between the work and experience the complete paintings on an individual level.
My artistic work is the combination of body, movement (=dance) and painting.
Here, the working process is in the foreground. It is inspired through the music.
The colour strokes are generated during many successive dance movements which accumulate on the canvas.
Different movement phases are behind the diverse results. In this way, the picture is gradually formed.
The picture is a testimony of my external and internal motion, and manifests the vitality of my body.
An additional artistic representation of the working process via body or motion photos, as well as with text.
My work from 2012 is about transcendence.
The power that unites everything.
It tells about the things behind things.
For the way into the worlds.
The LIBERATION DANCE becomes a LIFE DANCE.
Again, a process.
A process of my search for universal truth.
A process of developing visual expression.